We are a family-operated company with over 25 years of experience, serving Toronto, and Greater Toronto Area since 2018. We have proudly earned the trust of each client through honest communication, quality workmanship, and competitive pricing. In each service provided, we take pride in assuring clients our work is not subcontracted and completed by TPS professionals. Our goal is to provide customers with the best possible solutions that exceed their expectations. We do that by providing prompt, friendly, professional service.
Bill Dimos, one of the founders of Toronto Property Solutions started out giving a helping hand to his father who was in the roofing industry, at a very young age. In 2018, after the passing of his father, Bill decided to continue the operations, first within the roofing and construction industry, and later expanded the services to landscaping, snow removal, and property maintenance.
Nick, the second founder owned and operated a restaurant on the Danforth and understood the importance of maintenance and upkeep to maintain the quality of food, safety, and maintenance of equipment. Coming from a commerce background and understanding what's needed to successfully operate a business, Nick understands the general maintenance needed inside and out. Together, they have successfully understood and fulfilled the needs of our clients by providing solutions they can count on.
At Toronto Property Solutions, no project is too large or small, our management team employs and train's a highly skilled workforce to ensure your properties display the kind of workmanship and professionalism that is recognized. Our team is quality and results-driven to ensure the work is completed right the first time while maintaining the highest quality standards. We utilize the right equipment to complete all your landscape, snow removal and property maintenance needs on time, and within budget.
We are growing exponentially each year, thanks to our dedicated and valued employees who consistently raise the bar in quality and safety. We use high-quality equipment, employ skilled tradespeople, and provide excellent customer service to ensure your property stands out from the rest!
We highly value our employees and are always looking to provide training to enhance their skills and knowledge by becoming a part of many associations that provide training, such as Smart about Salt, WSIB, and Landscape Certified.
OUR TEAM VALUES
TPS STRONG stands for

Safety
Our most important resource is our workforce, and in order to continuously provide quality service, we put safety first in everything we do.

Teamwork
Four hands are better than two, achieving excellence and efficiency in what we do requires more than a single person, it takes a team demonstrating time management, problem solving, and leadership skills.

Respect
Be accepting of your colleagues, even if they think differently than you as it builds feelings of trust and positivity

Open-minded
Always looking for continuous improvement in the services we provide

Nurture
Support the development of our employees,management team, and neighborhood

Genuine
Honesty, trustworthy and transparency, be true to yourself and your community.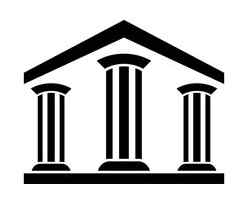 OUR COMPANY OPERATES ON 3 PILLARS​